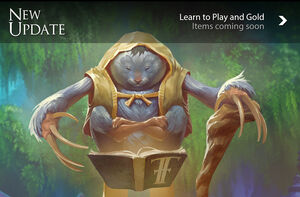 The Patch notes for v1.5 were released on August 28th, 2013 on the Hammer and Chisel Forums. The Patch notes included:
Gold: Last-hitting a tribute, you will now grant gold. Gold will be used to spend on items in the in-game Shop, once implemented.
Stop Command: Tapping two fingers on the screen will now issue a command that will cause the Contestant to completely restrain from all movement and attack, even if standing next to an enemy.
Practice Match: New players entering Fates Forever for the first time are now required to complete an all-Bots match before they can play with other humans.
'Learn to play' button on the main menu. Pressing it brings up the Tutorial section, where the player can find guides that explain the aspects of Fates Forever. Such as:

How the Structures in the game work.
The fundamentals of the Contestants, and
An overview of the Jungle and Shrines
​Huge UI Overhaul and iPad Mini Stability Improvements
Various bug fixes and design changes
Resources
Edit